Much wrangling over what to do and how to do it ensued. Julie Castonguay of Sattva Consulting did a beetle reconnaissance and identified the most severely affected areas.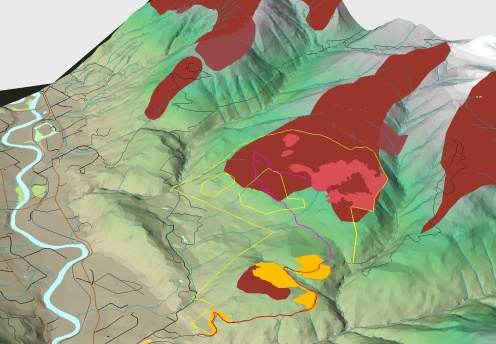 We decided that the reasonable plan was to try and salvage the beetle killed trees on operable terrain while they still were merchantable. The dead trees do not rot for several years after they are killed, but they usually develop deep cracks (checks) after a year or two. Trees with two or more checks are usually rejected by sawmills.
Brent Petrick of Smokey Woodlot Management is one of our main advisors. In May 2004 he suggested we look harder for a direct road access route to the beetle infestation, using up to 16% sustained favourable road grade and up to 20% max. It worked. The new road was about 2 km shorter than the old planned road, had much less rock, fewer creek crossings, and would be quicker to build.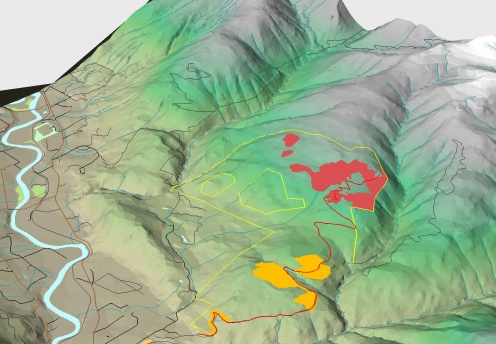 Apex Geoscience of course examined the road location for stability issues before construction, approved the location, and recommeneded appropriate drainage structures. We got approval to build the road in July, and finished construction just as the November snows chased us down the hill.